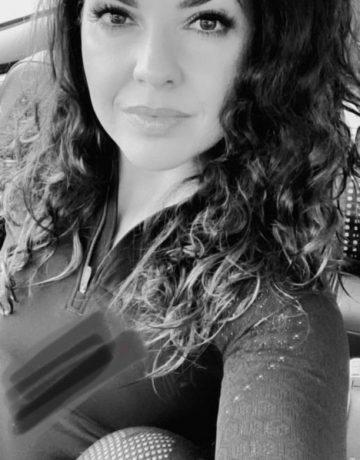 Education:Saint John Fisher College
Experience:14 years
Irene Chernyak
NFPT, CPT
Biography:
Growing up, Irene Chernyak always enjoyed movement in any form. From volleyball to dancing, to running- she appreciated and took part in it all. Although fitness and a healthy mindset was a rollercoaster ride in her young adult years, she found some much-needed balance through spin classes in her early twenties. But since life has a way of throwing curveballs, shortly after, a freak accident left her with a broken ankle, some screws for repair and a long while before coming back to biking or running. The weight room soon became Irene's new sanctuary.
 It was not until her Saint John Fisher College years that she finally got back on a spin bike, pedaled her way into a Spin certification and a lifelong habit, as well as an ever-evolving career of a Health and Fitness Trainer. Irene was quickly hired at a local fitness facility where she was fortunate to work with diverse clients and was nicknamed "The Velvet Hammer" for her smooth, yet stern coaching approach. As her career, knowledge, and training methods evolved, she opted out of the DPT grad program she originally planned for, moved into a private training space and continued to press on in her growing fitness business, IN Fitness.
 Wanting more understanding of the body, mind, and effects of nutrition, she challenged herself by preparing for a Bodybuilding show. Not only did this strengthen her physically, but she also practiced regimen and self-control- which took every bit of her willpower and grit. As difficult as this was to master while still living a day to day life and working, she enjoyed every second of the prep. Like most Bodybuilding Competitors, one time is never enough. So she continued on to partake in several more events over the course of 4 years. 
With additional education, Irene not only became seasoned in nutrition and supplementation knowledge but thanks to a well-versed prep coach, also learned that rest and timing for competitions (or any such physical goal) is everything in this life!
 Now, with over 14 years of results and applied skills in strength coaching, fitness, wellness, and nutrition, she continues to develop and deliver an incredible, personalized system that helps clients get and stay on track, ONCE AND FOR ALL. There is nothing quite like the feeling of breaking an unhealthy habit and becoming more metabolically sound.
She continues  to be a catalyst in changing old habits for many and is eager to make an impact in your life