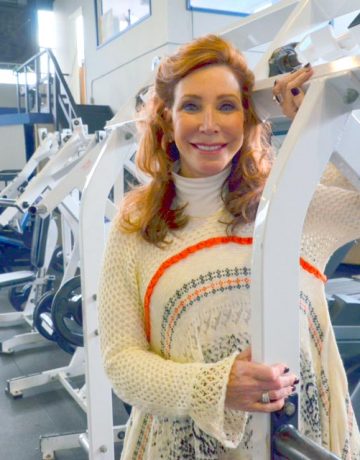 Helene
Master Specialist in Personal Training Certification, Cooper Institute
Biography:
At the age of 20, an auto accident left me unable to walk and in need of a total knee reconstruction. After many months of rehabilitation, my perspective on life had changed. It made me realize that I wanted to dedicate myself to helping others achieve their fitness goals in spite of even the most difficult hurdles.
I went on to receive my personal training certification from The Cooper Institute and have over 20 years of experience in developing and implementing unique fitness programs for each individual.
Like many of my clients, I understand that there are numerous physiological changes associated with aging. My goal is to help each person – regardless of age – approach every day without sacrificing the activities enjoyed most in life, whether it is gardening, swimming, or running marathons.
My Credentials
1996: Master Specialist in Personal Training Certification, Cooper Institute, Dallas, TX
1997 to Present: Continuing Education Training at Aerobics and Fitness Association of America (AFAA)
1998 to 2003: Personal Trainer, Jewish Community Center of Greater Rochester
1999 to Present: Owner, Helene's Health & Fitness
2008: Certified by Breast Cancer Survivor's Fitness Training Program, Brigham and Women's Hospital, Boston, MA
2008 to Present: Personal Trainer for Cancer Wellness Connections, Rochester, NY